Roblox: DeepWoken - The Loop
Play Sound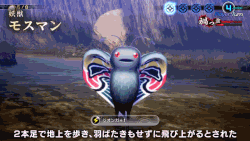 Zionga (ジオンガ, Jionga)? is a damage-dealing Electricity skill.
Effect
Zionga deals medium Electricity damage to one target.
In Persona 3 and Persona 5, like all Electric skills, Zionga also has a low chance of inflicting Shock. The effects of the ailment vary.
Skillset
Party Members
By leveling up
By equipping Accessories
Party members are able to learn Zionga by equipping certain Accessories:
Demons
Shin Megami Tensei
Shin Megami Tensei II
Shin Megami Tensei: if...
Shin Megami Tensei NINE
Shin Megami Tensei III: Nocturne
Megami Ibunroku Persona
Persona 2: Innocent Sin
By leveling up
With Skill Cards
Zionga can be taught to a Persona by using the following Skill Card in fusion:
Skill Card


Zionga Card
Persona 2: Eternal Punishment
By leveling up
With Skill Cards
Zionga can be taught to a Persona by using the following Skill Card in fusion:
Skill Card


Zionga Card
Persona 3 / FES / Portable
By leveling up
With Skill Cards
In Persona 3 Portable, the protagonist can use a Skill Card to teach Zionga to his Personas. It can only be obtained through certain means:
Persona 4 / Golden
By leveling up
With Skill Cards
In Persona 4 Golden, the protagonist can use a Skill Card to teach Zionga to his Personas. It can only be obtained through certain means:
| Persona | Method |
| --- | --- |
| Unicorn | Chagall Café |
Persona 5 / Royal
By leveling up
With Skill Cards
The protagonist can use a Skill Card to teach Zionga to his Personas. It can only be obtained through certain means:
Persona 5
Royal
Enemies
Encounters
Shin Megami Tensei V
Persona 5 / Royal
Physical Skills
Normal Skills
Lunge - Heat Wave - Berserker God - Deathbound - Mortal Jihad - Hades Blast - Catastrophe
Crusher Onslaught - Megaton Press
Hell Spin
Multi-hit
Bouncing Claw - Scratch Dance - Damascus Claw - Axel Claw - Nihil Claw - Madness Nails - Rampage - Myriad Slashes
Hellish Slash - Aramasa - Astral Saintstrike - Andalucia
Ailment Attacks
Dream Needle - Toxic Sting - Madness Needle - Dark Sword - Blight - Frenzied Chomp - Mist Rush - Headcrush - Terrorblade - Javelin Rain
Fang Breaker - Pierce Armor - Blinding Strike - Somersault - Panta Spane - Pandemonic Crush
Venom Chaser - Dream Fist - Hysterical Slap - Purple Smoke - Pestilence
Critical
Gram Slice - Critical Wave - Fatal Sword - Titanomachia - Brave Blade - Karnak
Critical Slash - Mighty Cleave - Figment Slash
Needle Spray - Steel Needle - Dancing Strike
Acrobat Kick - Yabusame Shot - Hassou Tobi - Deadly Fury
Bestial Bite - Heavy Blow - Severing Bite - Akashic Arts - Carnage Fang - Wrath Tempest - Mac an Luin
Other
Beatdown - Power Punch
Puncture Punch - Hell Thrust - Gungnir - Gaea Rage
Eat Whole
Magic Skills
Fire Skills
Agi - Maragi - Agilao - Maragion - Agidyne - Maragidyne - Agibarion - Maragibarion
Fire Breath - Fire Dracostrike - Ragnarok - Trisagion
Mirage Shot - Ghastfire Rain - Hellish Brand - Megido Flame - Raging Hellfire - Hell Burner
Ice Skills
Bufu - Mabufu - Bufula - Mabufula - Bufudyne - Mabufudyne - Bufubarion - Mabufubarion
Ice Breath - Ice Dracostrike - Glacial Blast - Ice Age
Stormcaller Song - Jack Bufula - Hellish Spurt - King Bufula - Eternal Blizzard - Raging Blizzard - Thalassic Calamity
Electric Skills
Zio - Mazio - Zionga - Mazionga - Ziodyne - Maziodyne - Ziobarion - Maziobarion
Shockbound - Storm Dracostrike - Thunder Reign - Narukami
Souffle D'éclair - Keraunos - Raging Lightning - Ruinous Thunder
Force Skills
Zan - Mazan - Zanma - Mazanma - Zandyne - Mazandyne - Zanbarion - Mazanbarion
Wind Breath - Wind Dracostrike - Floral Gust - Killing Wind
Raging Tempest - Sacrifice of Clay - Hell Exhaust
Light Skills
Hama - Mahama - Hamaon - Mahamaon - Hamabarion - Mahamabarion
White Dracostrike - Light's Descent - God's Bow
Dark Skills
Mudo - Mamudo - Mudoon - Mamudoon - Mudobarion - Mamudobarion
Black Dracostrike - Die For Me! - Toxic Breath - Walpurgisnacht - Fallen Destroyer - Profaned Land
Almighty
Megido - Megidola - Megidolaon - Divine Arrowfall
Life Drain - Spirit Drain - Energy Drain - Sanguine Drain - Meditation
Freikugel - Sakanagi - Murakumo
Madness Glint - Fire of Sinai
Silt of Ruin - Violent Rage - Tandava - Soul Divide - Babylon Goblet - Death Lust
Ailment Skills
Single-target
Dormina - Dustoma - Marin Karin - Poisma - Pulinpa - Makajama - Toxic Spray - Evil Melody
Multi-target
Lullaby - Fogna - Sexy Dance - Toxic Cloud - Tentarafoo - Makajamaon
Frolic - Stagnant Air - Chaotic Will
Slumber Vortex - Preach
Healing Skills
HP Recovery
Dia - Media - Diarama - Mediarama - Diarahan - Mediarahan
Humble Blessing - Diamrita - Miracle Water
Revival
Recarm - Samarecarm - Revival Chant
Ailment Recovery
Patra - Me Patra
Special
Harvest Dance - Golden Apple - Sun's Radiance - Eleusinian Harvest - Matriarch's Love - Light of Order
Support Skills
Timer-based Buffs
Tarukaja - Matarukaja - Rakukaja - Marakukaja - Sukukaja - Masukukaja - Luster Candy - Red Capote - Cautious Cheer
Taunt - Fierce Roar - Witness Me
Timer-based Debuffs
Tarunda - Matarunda - Rakunda - Marakunda - Sukunda - Masukunda - Debilitate
Charging Buffs
Charge - Concentrate - Donum Gladi - Donum Magici
Critical Aura - Impaler's Animus - Bowl of Hygieia
Shields
Tetrakarn - Makarakarn
Phys Block - Fire Block - Ice Block - Elec Block - Force Block - Light Block - Dark Block
Kannabi Veil
Stat Negation
Dekaja - Dekunda
Miscellaneous
Estoma - Trafuri
Passive Skills
Affinity Resistance
Resist Phys - Resist Fire - Resist Ice - Resist Elec - Resist Force - Resist Light - Resist Dark
Null Phys - Null Fire - Null Ice - Null Elec - Null Force - Null Light - Null Dark
Repel Phys - Repel Fire - Repel Ice - Repel Elec - Repel Force - Repel Light - Repel Dark
Drain Phys - Drain Fire - Drain Ice - Drain Elec - Drain Force - Drain Light - Drain Dark
Hellish Mask - Abyssal Mask
Affinity Strength
Phys Pleroma - Fire Pleroma - Ice Pleroma - Elec Pleroma - Force Pleroma - Light Pleroma - Dark Pleroma - Heal Pleroma - Almighty Pleroma
High Phys Pleroma - High Fire Pleroma - High Ice Pleroma - High Elec Pleroma - High Force Pleroma - High Light Pleroma - High Dark Pleroma - High Heal Pleroma - High Almighty Pleroma
Boon Boost - Boon Boost EX
Stat Booster
Life Spring - Great Life Spring - Mana Spring - Great Mana Spring - Beast Eye - Dragon Eye - Bloody Glee - Murderous Glee - Poison Adept - Poison Master
Counter
Counter - Retaliate - Heavenly Counter
HP/MP Recovery
Light Life Aid - Life Aid - Light Mana Aid - Mana Aid
Curse Siphon - Great Curse Siphon - Restore - High Restore
Miscellaneous
Inspiring Leader - Safeguard - Critical Zealot
Magatsuhi Skills
-
Omagatoki: Critical - Omagatoki: Luck - Omagatoki: Pierce - Omagatoki: Sincerity - Omagatoki: Free - Omagatoki: Hit - Omagatoki: Potential - Omagatoki: Doubler - Omagatoki: Savage - Omagatoki: Charge - Omagatoki: Adversity
Expand: Critical Aura - Expand: Piercing Aura - Impaler's Glory
Freikugel EX - Big Bang - Soul Drain
Twilight Wave - Accursed Poison
Eternal Prayer - Sea of Stars - Waters of Youth
Fairy Banquet - Rasetsu Feast - Dekajaon - Shield of God
Miscellaneous
Enemy-exclusive skills
Frenzy - Impetus - Xeros Beat - Falling Star - Heliopolis Dawn - Inferno of God - Magma Axis - Purgatorium - Hailstorm of God - Moonlight Frost - Dreadful Gleam - Galvanic Slash - Lightning of God - Lightning Pulse - Rising Storm Dragon - Tornado of God - Babylon Curse - Morning Star - Evil Gleam - Wild Dance -

Cold Dark Matter

-

Hot Dark Matter

-

Holy Crucifixion

-

Contempt of God

- Electrify - False Replication - Mesektet's Path - True Replication - Call Allies
Physical
Weapon
1-hand Sword
Twin Slash - Heat Wave - Deathbound
2-hand Sword
Ichimonji Slash - Wolf Fang - Triple Slice
Spear
Double Thrust - Dragon Whirl - Burning Spear
Axe
Flurry Stab - Destruction Smash - Earth Slicer
Whip
Love Whip - Infinite Spiral - Moon Shatterer
Fist
Twinkle Punch - Fist of Fury - Deadly Fist
Thrown
Fastball - Darkness Nail - Sonic Bullet
Arrow
Rapid Fire - Myriad Arrows - Arrow Volley
Firearm
Handgun
Single Shot
Machinegun
Drive Shot - Middle Shot
Shotgun
Powder Shot
Rifle
Long Shot
Other
Tech
Feral Claw - Genocide Fan - Spin Kick - Thunder Kick - Poison Claw - Stun Claw - Virus Claw - Stone Claw - Needle Rush - Toxic Sting - Stun Needle - Lightning Kick
Rush
Feral Bite - Beak - Wing Flap - Dive - Spike Claw - Death Claw - Venom Bite - Stun Bite - Virus Bite - Stone Bite - Squash - Tackle - Bonecrusher - Heavenly Hit - Megaton Raid
Special
Dissolvent - Sweet Trap - Drumroll Punch - Rainbow Strike - Viper Smash - Last Resort - Binal Strike - Self Destruct
Magic
Element
Fire
Agi - Agilao - Agidyne - Maragi - Maragion - Maragidyne
Crimson Sublation - Azure Cessation - Fire Breath
Ice
Bufu - Bufula - Bufudyne - Mabufu - Mabufula - Mabufudyne
Gentle Wave - Mighty Wave - Ice Breath
Wind
Garu - Garula - Garudyne - Magaru - Magarula - Magarudyne
Earthly Vortex - Heavenly Cyclone
Earth
Magna - Magnara - Magnadyne - Mamagna - Mamagnara - Mamagnadyne
Hell Drop - Gokuraku Fall
Force
Electrical
Zio - Zionga - Ziodyne - Mazio - Mazionga - Maziodyne
Shuuraigeki - Sanraigeki
Nuclear
Frei - Freila - Freidyne - Megido - Megidola - Megidolaon
Gravity
Gry - Gryva - Grydyne - Magry - Magryva - Magrydyne
Blast
Zan - Zanma - Zandyne - Mazan - Mazanma - Mazandyne
Western Blow - Eastern Impact
Light
Expel
Hama - Hamaon - Mahama - Kouha - Baikouha - Makouha
Miracle
Recarm - Samarecarm - Recarmdra
Alpha Blaster - Eternal White - Bright Judgement
Bless
Dia - Diarama - Diarahan - Media - Mediarama - Mediarahan
Patra - Pen Patra - Posumudi - Paraladi - Petradi - Nervundi

Prayer

Tarukaja - Rakukaja - Sukukaja - Makakaja - Tarunda - Rakunda - Sukunda - Dekaja - Dekunda
Tetraja - Tetrakarn - Makarakarn
Dark
Death
Mudo - Mudoon - Mamudo - Eiha - Baeiha - Maeiha
Hell Eyes - Petra Eyes - Paral Eyes - Guilt Eyes - Terror Eyes - Passionate Kiss - Demon's Kiss - Evil Smile - Deathtouch
Curse
Omega Cluster - Eternal Black - Dark Verdict
Deathtika - Petrama - Paralama - Poisma - Nervma
Nerve
Shibaboo - Decover - Dormina - Pulinpa - Hapirma - Marin Karin - Makajam - Delyte - Slumpa - Desanga
Sexy Dance - Happy Dance - Hula of Misfortune - Tango of Dispelling - Waltz of Sadness - Lullaby - Panic Voice - Bind Voice - Frenzy Song - Candy Voice - Poison Breath - Fog Breath
Occult
Balzac - Doroid - Doronpa - Mador - Quikka - Wolvaan
Other
Support
Estoma - Outoma - Liftoma - Traesto - Alsanga
Assist
Water Wall - Fire Wall - Steel Wall - Crystal Wall - Luna Trap
Anti-Boss
Hieroglyphein
Boss-only
Paralyze Puncture - All Guard - Butterfly Storm - Symphony of Lament - Derangement Voice - Dark Slumber - Revenge Leak - Absolute Zero