Fire Emblem Warriors: Three Hopes - The Loop
Play Sound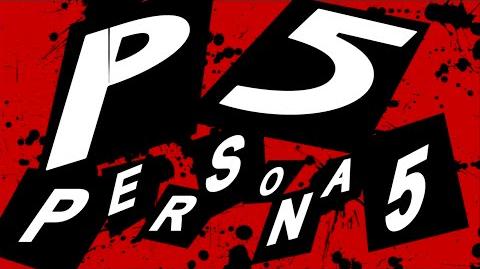 "Wake Up, Get Up, Get Out There" is the opening theme for Persona 5. The song is composed by Shoji Meguro with lyrics by Benjamin Franklin and vocals by Lyn Inaizumi.
A similar chorus sharing some of the same lyrics can be heard in the song "Life Will Change".
Two live versions were sung by Lyn. They can be viewed here and here.
An instrumental version was released.[1] Another instrumental version "Megami Ibunroku Arrange" was released on the Persona 20th Anniversary All Time Best Album.[2]
The song has been rearranged in Persona 5: Dancing in Starlight by Jazztronik.
Lyrics
[
]
The following are the official lyrics from Persona 5 Original Soundtrack.
Who am I?
Am I not unique?
Maybe I'm not here at all
Look, the fakers
Blinding us with lies
The breakers of us all

Oh, it's useless
What could it mean that we're here?
Can we make a difference
If we don't break outa here?

Wake up, get up, get out there
Raise your voice against liars
Feed your anger like fire
Why does nobody want change?

Just imagine you're out there
Swatting lies in the making
Can't move fast without breaking
If you hold on, life won't change

The fakers
Are all sick at heart
Their faces hiding their fear
They look down on
All the rest of us
Like they're some special breed

Who's the high lord
Who thinks he's better than us?
Ain't it a crime, that?
Is there a mission for us?

Who is that high lord ...
Who'd kill a million of us?
And as the bell tolls
Is there no remission for us?

Wake up, get up, get out there
There's more to life than their way
If you'd live you can not stay
Why does nobody want change?

Let your voices ring out, yeah
Take the mask off and be free
Find yourself in the debris
If you hold on, life won't change

Wake up, get up, get out there
Raise your voice against liars
Feed your anger like fire
Why does nobody want change?

Just imagine you're out there
Swatting lies in the making
Can't move fast without breaking
If you hold on, life won't change