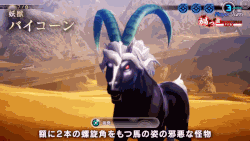 Taunt (挑発, Chōhatsu)? is commonly a Prayer Skill.
Effect
This topic is in need of research for the following reasons:
* How does the skill affect target rates? What are the multipliers?
* What happens when two users use Taunt simultaneously in Devil Survivor?
* In SMT5, when 2 enemies have their target rate boosted, is the boosted target rate evenly divided among them, and do they boost the rates of protecting other units from being targeted?


This can be discussed on the article's talk page.
Generally, Taunt raises the foes' attack power by two levels, and decreases their defense by two levels.
In Shin Megami Tensei V, the user boosts his odds of being targeted by enemies for 3 turns.
In Devil Survivor, enemies will target the user that has used the skill, but he will receive less damage.
In Persona 5, Taunt is an Ailment skill. It has a high chance of inflicting the Rage ailment to 1 target.
Skillset
Magatama
Party Members
By leveling up
Demons
Shin Megami Tensei III: Nocturne
By leveling up
Shin Megami Tensei: Strange Journey / Redux
Natural Skills
D-Source Skills
Shin Megami Tensei IV / Apocalypse
By leveling up
Shin Megami Tensei: Dx2 Liberation
Innate
Through Archetypes
Through Skill Transfer
It is possible to transfer Taunt from these demons:
Persona 5 / Royal
By leveling up
With Skill Cards
The protagonist can use a Skill Card to teach Taunt to his Personas. It can only be obtained through certain means:
Devil Survivor / Overclocked
By leveling up
Devil Survivor 2 / Record Breaker
By leveling up
Through Devil Auction
Enemies
Encounters
Persona 5 / Royal