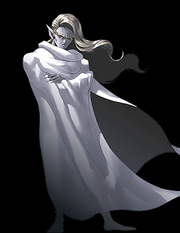 I changed the old Loki Image for this one It is okey?--I need your Halp! 18:57, 4 July 2008 (UTC)
I made Another change
Well what I did is basically put the little resume that the game gives you of Demons Origin . Should I left it or make a special part for it? --I need your Halp! 03:18, 17 July 2008 (UTC)
How are the top images chosen?
I'd kinda like to see an image of the original Loki (back when Loki was a major character) either from the anime or first novel. But I think the way Wikipedia works is the most recent image of a person goes up. So even if you were a starlet and now your a aging prune with no work, they put up the last photo anyone took of you (at least until you die) ...so should the wiki not follow the same rules?
Community content is available under
CC-BY-SA
unless otherwise noted.