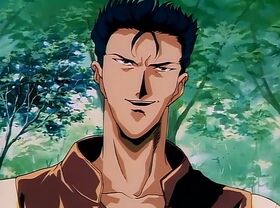 Takehiko Kuki (九鬼武彦) is a character in Tokyo Revelation. He is voiced by Kōichi Yamadera in the Japanese version.
Appearances
Edit
Unlike Marika Kusaka, Takehiko Kuki was a student of Kichijouji Seijou Gakuen prior to the events of Tokyo Revelation. He, like Yousuke Miura, Kojiro Souma, and Saki Yagami, is a member of the school's newspaper staff.
However, his true identity is that of a Shinyuu (神流) ninja who works alongside Marika and a friendly priest. His innate Magnetite allows him to see and battle against demons, though he seems conflicted when it comes to confronting humans possessed by demons. He fights using twin knives when he isn't using martial arts. Due to Akito Kobayashi's attack, he arrives too late to do little more than watch the final confrontation between Masakado and Ose.
Community content is available under
CC-BY-SA
unless otherwise noted.