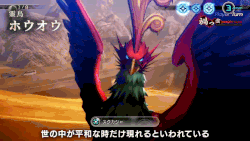 Sukukaja (スクカジャ*)? is a Prayer skill.
Effect
This topic is in need of research for the following reasons:
* Does Sukukaja affect hit rate of ailments as well?
* What are the skill's multipliers?


This can be discussed on the article's talk page.
In the Shin Megami Tensei franchise, barring V, Sukukaja raises the agility of the caster's team by one stage and lasts until either the battle ends, the buffed ally is killed, or the buff is negated by a buff removal skill such as Dekaja.
In Shin Megami Tensei IMAGINE, Sukukaja temporarily increases the critical hit rate and critical hit defense of one ally.
In the Persona series and Shin Megami Tensei V, Sukukaja raises 1 ally's hit and evasion rate.
In Persona 3, Persona 4 and Persona 5, Sukukaja lasts for three turns.
In Shin Megami Tensei V, Sukukaja boosts 1 ally's hit/evasion rate by 1 rank for 3 turns.
Skillset
Magatama
Party Members
By leveling up
By equipping Accessories
Party members are able to learn Sukukaja by equipping certain Accessories:
| Game | Accessory | Location |
| --- | --- | --- |
| Persona 5 Royal | Cat Brooch | Reward for completing the request "If Cats Disappeared From The City" |
Demons
Shin Megami Tensei
Shin Megami Tensei II
Shin Megami Tensei: if...
Shin Megami Tensei III: Nocturne
Shin Megami Tensei IMAGINE
Shin Megami Tensei: Strange Journey
By leveling up
D-Source
Shin Megami Tensei IV
Shin Megami Tensei IV Apocalypse
Megami Ibunroku Persona
Persona 2: Innocent Sin
By leveling up
With Skill Cards
Sukukaja can be taught to a Persona by using the following Skill Card in fusion:
Skill Card


Sukukaja Card
Persona 2: Eternal Punishment
By leveling up
With Skill Cards
Suku Kaja can be taught to a Persona by using the following Skill Card in fusion:
Skill Card


Suku Kaja Card
Persona 3 / FES / Portable
By leveling up
Persona 4 / Golden
By leveling up
With Skill Cards
In Persona 4 Golden, the protagonist can use a Skill Card to teach Sukukaja to his Personas. It can only be obtained through certain means:
| Persona | Method |
| --- | --- |
| Ghoul | Chagall Café |
Persona 5 / Royal
By leveling up
With Skill Cards
The protagonist can use a Skill Card to teach Sukukaja to his Personas. It can only be obtained through certain means:
Enemies
Encounters
Megami Ibunroku Persona
Persona 5 / Royal