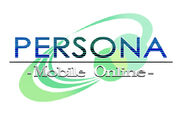 Persona Mobile Online (ペルソナ モバイル オンライン?) is an MMORPG released for mobile phones in Japan. It employs the gameplay system found in the recent Persona series.
Release Dates
Edit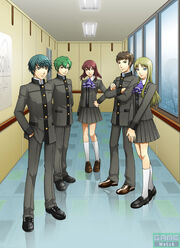 The gameplay retains elements from the Persona series, specifically beginning with Persona 3. The setting is simple; players control their avatar; a student of a certain high school in a quest to rid the place of the Shadows lurking in the area.
A modified system of Social Links makes an appearance. In this title, Social Links are replaced with Arcana Points, where players rack up points of a specific arcana by teaming up with other players who has the same arcana. These points can be used to level up their Personas, and allow access to new Personas from the Velvet Room.
Shadow designs are taken from Persona 3, as well as the system where exploiting the enemy's weaknesses will give the player "One More" chance to command their avatars. When all enemies are Downed, players can choose to go for an All-Out Attack.
New features are also added. Since this game is a multiplayer, other players can chat with each other using the in-game communication system. Items can be traded at the behest of the players. Players who are annoying can be placed under a blacklist.
The game was released for Japanese FOMA 703i/903i series of mobile phones installed with the iMode application. The game can be bought using points, with two options of either 500 points (525 yen), or 1,000 points (1,050 yen).

Arcana Point interface
Velvet Room interface
Field screenshot
Battle interface
Persona stats
Player character
Community content is available under
CC-BY-SA
unless otherwise noted.