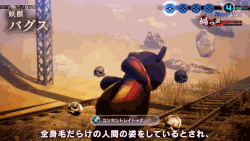 Mind Charge (マインドチャージ, Maindo Chāji)?, also known as Concentrate (コンセントレイト, Konsentoreito)?, is a Prayer skill.
Effect
This topic is in need of research for the following reasons:
* Does the attack boost apply until only the next turn, or does it stay until the user has cast a Magic attack?
* Can the effects of Concentrate and Charge stack? Can the user have both of them at once?
* How does Charge interact with Baton Pass? Can the user make use of it if they're the recipient of Baton Pass right after?
* Are Almighty attacks boosted by Concentrate in other games?


This can be discussed on the article's talk page.
Mind Charge increases the attack power for the user's Magic stat-based attacks (or in simplified cases, non-Physical attacks) for the next turn by x2.5.
Skillset
Mantra
Digital Devil Saga: Avatar Tuner
| Mantra | Required Mantra | Cost | Difficulty |
| --- | --- | --- | --- |
| Dark Leader | Fire God / Ice God / Bolt God / Wind God / Mother Earth | 700,000 Macca | ★★★★★★★ |
Digital Devil Saga: Avatar Tuner 2
| Mantra | Category | Cost | Difficulty |
| --- | --- | --- | --- |
| Dark Leader | Magic-Almighty | $150,000 | 5 |
Party Members
By leveling up
By special means
Demons
Persona 3 / FES / Portable
By leveling up
With Skill Cards
In Persona 3 Portable, the protagonist can use a Skill Card to teach Mind Charge to his Personas. It can only be obtained through certain means:
Persona 4 / Golden
By leveling up
With Skill Cards
In Persona 4 Golden, the protagonist can use a Skill Card to teach Mind Charge to his Personas. It can only be obtained through certain means:
| Persona | Method |
| --- | --- |
| Alice | Chagall Café |
Persona 5 / Royal
By leveling up
With Skill Cards
The protagonist can use a Skill Card to teach Concentrate to his Personas. It can only be obtained through certain means:
Persona 5 Strikers
By leveling up
Enemies
Encounters
Persona 5 / Royal
Strength Skills
Phys Skills
Power Slash - Vajra Blast - Vicious Strike - Brain Shake - Cleave - Dream Needle - Headbutt - Hysterical Slap - Lunge - Sledgehammer - Terror Claw - Bloodbath - Brain Buster - Dormin Rush - Double Fangs - Flash Bomb - Memory Blow - Rampage - Vajra Blast - Vicious Strike - Assault Dive - Giant Slice - Heat Wave - Oni-Kagura - Swift Strike - Tempest Slash - Miracle Punch - Vorpal Blade - Brave Blade - Agneyastra - Deathbound - Gigantomachia - Megaton Raid - Myriad Slashes - God's Hand - Sword Dance - Hassou Tobi
Gun Skills
Snap - One-shot Kill - Triple Down - Riot Gun
Magic Skills
Fire Skills
Agi - Maragi - Agilao - Maragion - Agidyne - Maragidyne
Inferno - Blazing Hell
Mararagidyne
Ice Skills
Bufu - Mabufu - Bufula - Mabufula - Bufudyne - Mabufudyne
Diamond Dust - Ice Age
Elec Skills
Zio - Mazio - Zionga - Mazionga - Ziodyne - Maziodyne
Thunder Reign - Wild Thunder
Wind Skills
Garu - Magaru - Garula - Magarula - Garudyne - Magarudyne
Panta Rhei - Vacuum Wave
Psy Skills
Psi - Mapsi - Psio - Mapsio - Psiodyne - Mapsiodyne
Psycho Force - Psycho Blast
Nuke Skills
Frei - Mafrei - Freila - Mafreila - Freidyne - Mafreidyne
Atomic Flare - Cosmic Flare
Bless Skills
Kouha - Makouha - Kouga - Makouga - Kougaon - Makougaon
Hama - Mahama - Hamaon - Mahamaon
Curse Skills
Eiha - Maeiha - Eiga - Maeiga - Eigaon - Maeigaon
Mudo - Mamudo - Mudoon - Mamudoon
Die For Me!
Almighty
Megido - Megidola - Megidolaon
Morning Star - Life Drain
Ailment Skills
Psysiological
Dazzler - Dormina - Makajama - Makajamaon - Lullaby - Nocturnal Flash
Mental
Evil Touch - Evil Smile - Taunt - Wage War - Marin Karin - Brain Jack
Healing Skills
HP Recovery
Dia - Media - Diarama - Mediarama - Diarahan - Mediarahan - Salvation
Revival
Recarm - Samarecarm
Ailment Recovery
Amrita Drop - Amrita Shower
Support Skills
Buffs
Tarukaja - Matarukaja - Rakukaja - Marakukaja - Sukukaja - Masukukaja - Heat Riser
Debuffs
Tarunda - Matarunda - Rakunda - Marakunda - Sukunda - Masukunda - Debilitate
Non-Negatable
Charge - Concentrate
Negation
Dekaja - Dekunda - Tetraja
Passive Skills
Recovery
Regenerate 1 - Regenerate 2 - Regenerate 3
Survival
Endure - Enduring Soul - Survival Trick
Starting Battle
Attack Master - Defense Master - Speed Master
Attack Boost
Gun Boost - Fire Boost - Ice Boost - Elec Boost - Wind Boost - Psy Boost - Nuke Boost - Bless Boost - Curse Boost
Hama Boost - Mudo Boost - Technical Adept - Technical High
Attack Amp
Gun Amp - Fire Amp - Ice Amp - Elec Amp - Wind Amp - Psy Amp - Nuke Amp - Bless Amp - Curse Amp
Ailment Boost
Burn Boost - Freeze Boost - Shock Boost - Dizzy Boost - Forget Boost - Sleep Boost - Fear Boost - Despair Boost - Rage Boost - Brainwash Boost - Ailment Boost
Resist Attacks
Resist Phys - Resist Fire - Resist Ice - Resist Elec - Resist Wind - Resist Psy - Resist Nuke - Resist Bless - Resist Curse
Null Attacks
Null Fire - Null Ice - Null Elec - Null Wind - Null Psy - Null Nuke - Null Bless - Null Curse
Drain Attacks
Drain Fire - Drain Ice - Drain Elec - Drain Wind - Drain Psy - Drain Nuke - Drain Bless - Drain Curse
Dodge Attacks
Dodge Phys - Dodge Fire - Dodge Ice - Dodge Elec - Dodge Wind - Dodge Psy - Dodge Nuke - Dodge Bless - Dodge Curse - Angelic Grace
Evade Attacks
Evade Phys - Evade Fire - Evade Ice - Evade Elec - Evade Wind - Evade Psy - Evade Nuke - Evade Bless - Evade Curse
Null Ailments
Null Dizzy - Null Forget - Null Sleep - Null Fear - Null Rage - Null Brainwash
Other
Firm Stance - Divine Grace - Spell Master - High Counter - Rebel Soul - Soul Thief - Shadow of Grief
Navigator Skills
Leveling up
Analysis - Moral Support - Moral Boost - Moral Boost EX - Active Support - Active Boost - Active Boost EX - Final Guard
Enemy-only skills
Shadow
Self-destruct - Spirit Drain -

Cure Mist

- Barrage