Poll
Primaniacs is releasing Persona 3 perfumes. Which scent will be your top choice?
To see past poll results, or suggest new polls, check out the Poll Archives!
The Amala Forums

Law: Improve the wiki structure and organization.

Neutral: Coordinate information on game/series elements.

Chaos: Discuss Megami Tensei topics.
---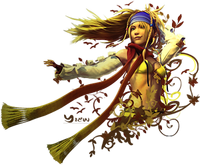 "Hmph! The mere notion of grasping a star is preposterous! Vermin who crawl on the ground are destined to return to the earth!"
---
Site Notice
Shin Megami Tensei: Liberation Dx2 is out now for iOS and Android!
---
The wiki needs your help with constructive edits and content relevant to gameplay, setting, plot, characters as well as descriptive images and relevant artworks.
If you are wondering how you can help:
---
---
---