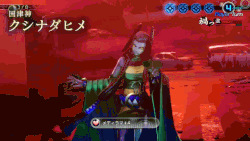 Medirama (メディラマ*)? or Mediarama (メディアラマ*)? is a Bless skill.
Effect
Mediarama moderately restores the allying party's HP.
Skillset
Magatama
Party Members
By leveling up
By equipping Accessories
Party members are able to learn Mediarama by equipping certain Accessories:
By special means
Demons
Shin Megami Tensei II
Shin Megami Tensei: if...
Shin Megami Tensei III: Nocturne
Megami Ibunroku Persona
Persona 2: Innocent Sin
By leveling up
With Skill Cards
Mediarama can be taught to a Persona by using the following Skill Card in fusion:
Skill Card


Mediarama Card
Persona 2: Eternal Punishment
By leveling up
With Skill Cards
Medirama can be taught to a Persona by using the following Skill Card in fusion:
Skill Card


Medirama Card
Persona 3 / FES / Portable
By leveling up
With Skill Cards
In Persona 3 Portable, the protagonist can use a Skill Card to teach Mediarama to his Personas. It can only be obtained through certain means:
Persona 4 / Golden
By leveling up
With Skill Cards
In Persona 4 Golden, the protagonist can use a Skill Card to teach Mediarama to his Personas. It can only be obtained through certain means:
| Persona | Method |
| --- | --- |
| Undine | Chagall Café |
Persona 5 / Royal
By leveling up
With Skill Cards
The protagonist can use a Skill Card to teach Mediarama to his Personas. It can only be obtained through certain means:
Enemies
Encounters
Persona 5 / Royal