Fire Emblem Warriors: Three Hopes - The Loop
Play Sound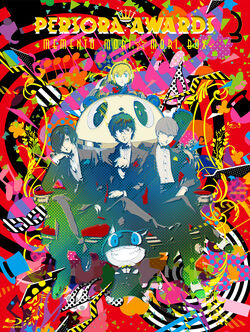 The term mascot (マスコット*)? often refers to several demons and characters that usually serve as representatives or symbols to the games or series they're based on. Generally, characters of this sort may have no direct involvement in the direction of the plot, but will still play an important role either way, whether it's through rounding out the story's themes or something else. Demon encounters usually do not have a very long presence in games, but still appear as mascots.
Jack Frost in particular is the mascot of the Megami Tensei series as a whole, often being used as a symbol of ATLUS, and will very often appear as at least a demon in games.
The role of mascot is usually, but not strictly, assigned to animal-like characters. Aigis is an exception, as she's a robot, and Koromaru technically isn't a mascot in spite of being a dog, but in later, lighter entries, such as Persona Q and Q2, he would be paired with Teddie and Morgana in her place. Koromaru may generally be unfitting to be a mascot character as he cannot talk. The rest of the mascots of the Persona series also have their enigmatic nature more emphasized on.
Character designer of the Persona series Shigenori Soejima believes that mascot characters are all about being loved by everyone, so he followed this principle with at least Morgana.[1] He also stated that while designing mascots, he uses a "toy color" set of red, yellow and blue, which applies to mascots of these respective games.[2]
Generally, mascots don't necessarily play the role of protagonists, with the exception of Jack Frost in various side media, and Aigis in Persona 3 FES: The Answer.
Mascots may usually be involved in the promotion of the series. Morgana in particular embraces that example, as he would be the representative of various small web-series in Japan, such as Morgana's Report and Traveling Morgana's Newsletter, to promote information of their series. As the mascot of Soul Hackers 2, Mimi, is a drone, promotion is instead handled by the protagonist Ringo.
List of Mascots
[
]
References
[
]