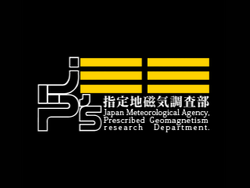 JP's, short for Japan Meteorological Agency, Geomagnetism Research Department and pronounced "Jips" (ジプス, Jipusu)?, is an organization in Devil Survivor 2 who are responsible for investigating geomagnetism. The organization was founded by the Hotsuin family.
Yamato is the director of the group, and chooses which strategy to use when going up against the Septentriones. Makoto Sako, being Yamato's right-hand woman, Otome Yanagiya, a doctor, Fumi Kanno, the head scientist, are some of the most prominent members of JP's.
Throughout the apocalypse, JP's stands has having more resources than the rest of Japan. Because Yamato and JP's as a whole does not typically lend any of its resources to civilians, JP's attracts rioters of all walks of life who try to desperately steal and/or protest.
Saturday Towards Coexistence
[
edit
|
edit source
]
If the protagonist chooses Daichi's route, defeats Yamato at Tsuutenkaku, and persuades him to join them, he will officially disband JP's for good as he unable to reach his original goal, and decides to dedicate himself fully to helping the protagonist.
Last Day Sunday's Fruition
[
edit
|
edit source
]
In the Yamato ending, JP's runs rampant across the world, with Yamato as its leader and the Protagonist now as Yamato's Confidant.
In the Liberator ending, JP's cooperates with other organizations and civilians to fix the ruined world.
In the Restorer/Triumphant ending, one can speculate that JP's is more popular and strong than ever what with many JP's members greeting Yamato as he exits the Diet Building and into a luxurious limousine.
Instead of Yamato, JP's is lead by Miyako Hotsuin. When the new invaders, Triangulum appears, just as Yamato chooses the strategy to use against the Septentriones, Miyako chooses the strategy to use against the Triangulum. This time, instead of the Diet Building at Osaka, JP's main operation base is stationed in the Sky Tower at Tokyo, and the destruction of the Sky Tower would mean the end of the world.
Unlike JP's in the previous world, JP's in this world participates in helping civilians by making shelters, providing medical attentions, providing foods, and eradicate loose demons that will potentially harm them, which resulting with less misuse of the summoning app and no rioters.
JP's computer Firewalls in the anime are named after Lovecraftian entities.
The clocks inside JP's headquarter actually refers to JP's "enemy". Seven clocks which are aligned vertically represent the Septentriones, while a standalone giant clock refers to Polaris. In the Triangulum Arc, the clocks becomes three clocks which represent the Triangulum (including Cor Caroli), while a standalone giant clock refers to Arcturus.
In the anime, the cell phone standard for JP's members are black colored instead of yellow like in the game.
Community content is available under
CC-BY-SA
unless otherwise noted.