News

---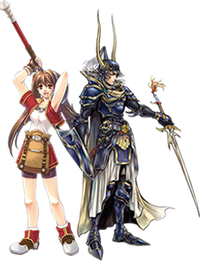 "Do you know what the most convenient phrase in the world is? It's "I'm sorry." Anyone who hears that is obligated to forgive, no matter how hurt or angry they may be... There's no more disgusting phrase in all the world. It's used to displace your suffering onto others so you can escape your sins... The moment you employ it, your suffering becomes the other person's. A thing can be unforgivable, but oh, if they apologize... I say there's no reason to accept that suffering. You don't have to forgive them. Cast aside the mask of your conscience."
---
---
Site Notice
The wiki needs your help with constructive edits and content relevant to gameplay, setting, plot, characters as well as descriptive images and relevant artworks.
If you are wondering how you can help:
---
---
Community content is available under
CC-BY-SA
unless otherwise noted.