Poll
What did you say when Atlus USA asked what you'd like to see from Shin Megami Tensei in the future?
To see past poll results, or suggest new polls, check out the Poll Archives!
Are you aware that...

...in the Sega CD version of Shin Megami Tensei, Berith is holding a sword instead of his ordinary lance?

...one of the demons enjoys nothing more than surfing avalanches?

...NINE wasn't created by Atlus but was put under as an SMT game?

...Jimenez is referred to as a mistress one time in Strange Journey?

The Amala Forums

Law: Improve the wiki structure and organization.

Neutral: Coordinate information on game/series elements.

Chaos: Discuss Megami Tensei topics.
---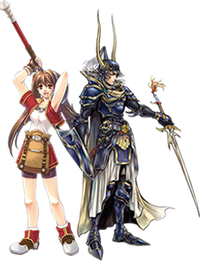 "You wish to compound my sins? The punishment thrust upon me will be made worse as well, you realize... ...Such cruelty. All right then, come here. Till now, I have been your faithful student, but there are things I can teach you as well...
...You're supposed to close your eyes at times like these."
---
Site Notice
The wiki needs your help with constructive edits and content relevant to gameplay, setting, plot, characters as well as descriptive images and relevant artworks.
If you are wondering how you can help:
---
---
---
Community content is available under
CC-BY-SA
unless otherwise noted.